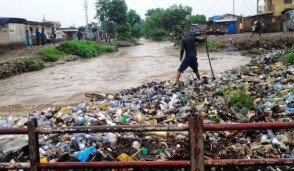 Earth Day is an event celebrated for the first time on April 22nd, 1970 in the United States in commemoration of the creation of the environmental movement by a Wisconsin Senator, Gaylord Nelson. 48 years ago, the latter organized a major event for the environment and to demand that it be taken into account in US federal policies. This parade led to the adoption of several founding laws such as those on the protection of air, water and endangered species, as well as the creation of the Environmental Protection Agency (EPA).
Resumed by the United Nations as a milestone, Earth Day became a global event in 1990, in about 140 countries, mobilizing 200 million people. The Earth Summit, another founding event held in Rio in 1992 and the predecessor of the Kyoto or COP21 conferences, is also expected to be held on April 22. Over the years, and with some milestones such as 2000 or 2006, Earth Day, now called "International Mother Earth Day", has progressively become the main environmental event of the planet, also the anniversary of the environmental turning point. In 2016, Earth Day was held on the same day as the signing of the Paris Agreement on Climate Change, resulting from COP 21.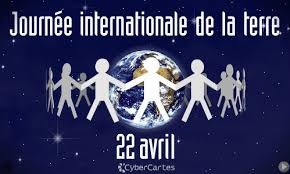 Celebrated every April 22nd, World Earth Day gives an opportunity each year to reflect on the damage done to the planet ... and the simple, everyday actions to preserve it.
HPP-Congo encourages through awareness campaigns people its covers to eating local products, limit pollutant emissions and waste and many other simple everyday actions that would contribute to the EARTH protection such as.
- turn off the light when leaving a room;
- use public transport, cycling or walking;
- turn off the water during teeth brushing;
- rent rather than buy, which ultimately produces less waste.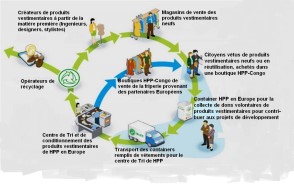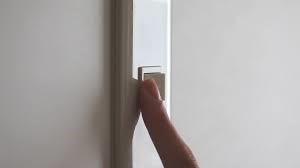 This manifest desire of HPP-Congo to protect the earth is concretized in a practical way by the limitation or even the imminent elimination of the use of plastic packaging by its 7 second-hand clothing shops in the city of Kinshasa.
HPP-Congo also promotes the raising of chicken because this gallinace is indeed able to peck up to 150 kilos per year of food waste, and will offer you in return fresh eggs every morning for breakfast ...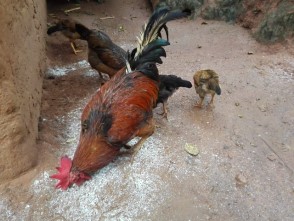 These efforts done by HPP-Congo for the protection of mother earth contribute to the achievement of the Sustainable Development Goals:
and