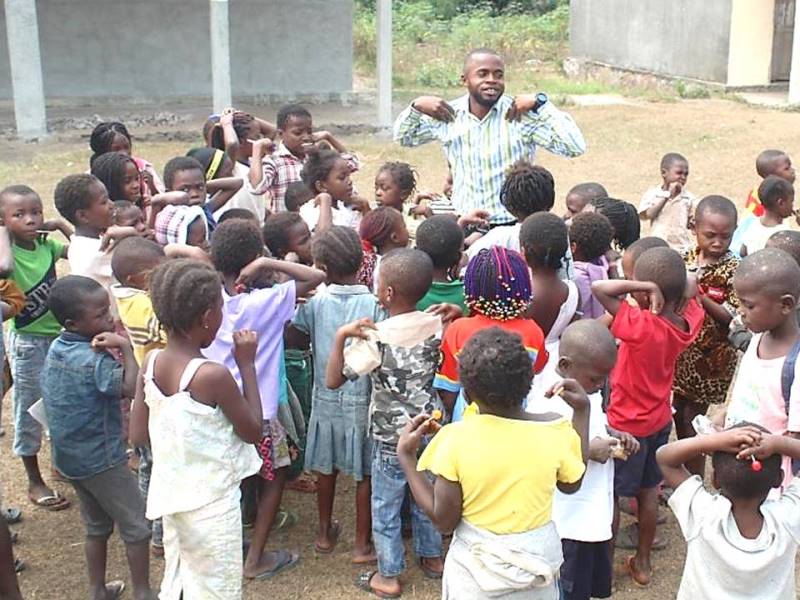 Testimony on Sarah Ngelo done by Mr. Isaac Kudiabuna, Headmaster of the Mankengho Primary School.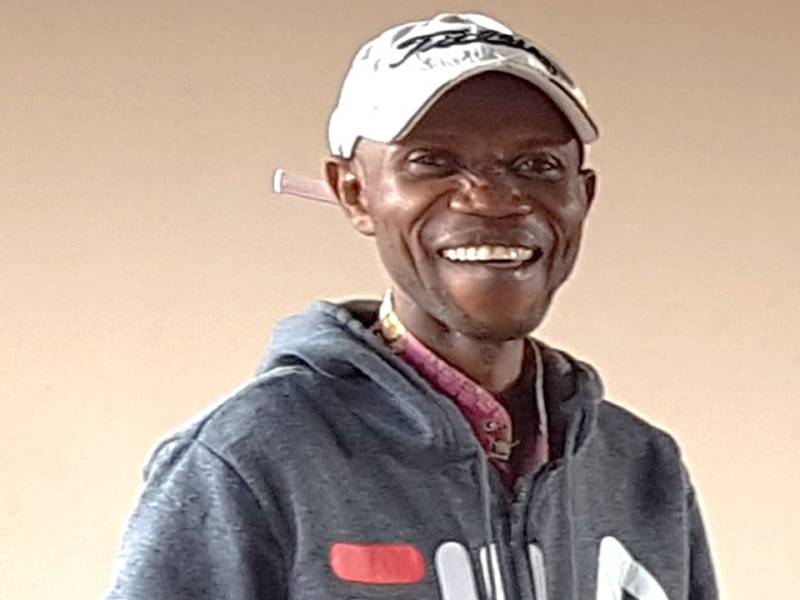 Located 80 km from Mbankana, Mankengho Primary School is proud to have Sarah Ngelo trained at DNS Mbankana as one of its teachers for 3 years.
We admire her for several reasons, including her extra efforts as a teacher and development activist.
Sarah uses locally available materials to produce teaching materials that she shares with her colleagues, and follows up with children at home to be sure of parents' support for their children's education.
At the beginning of the school year, Sarah went from door to door to mobilize parents to send their children to school, which has resulted in an increase in the number of children enrolled in our school.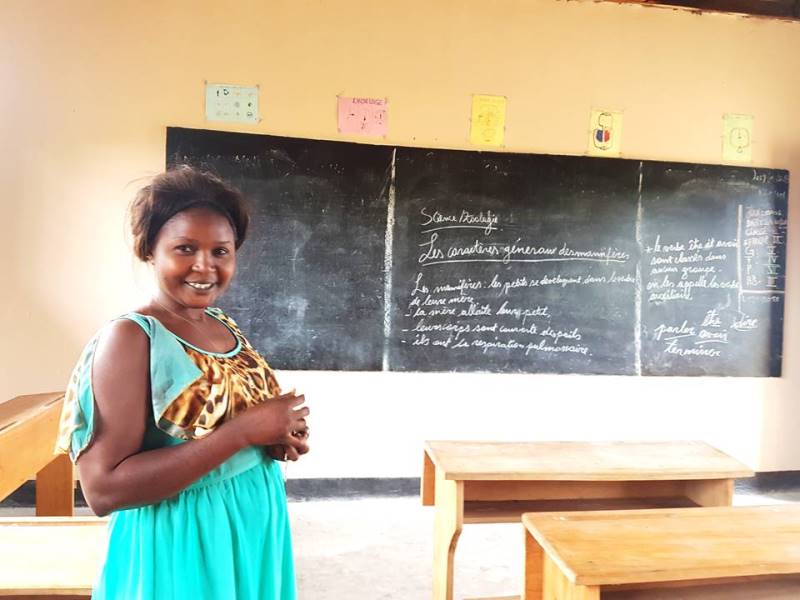 Sarah has created a women's association made of 80 members to encourage them to save and invest in cassava production to generate income to improve their lives.
The association has already raised 75,000 Fc and has planned to rent a tractor to plow a plot of 2 hectares for cassava production. I am also a member even though I am a man because it is a very good initiative.
In November 2018 Sarah created a nursery of acacia seedlings that will be transplanted in March 2019 to regenerate the village forest that disappeared with the manufacture of charcoal called MAKALA. She is supported by our students and the whole community in this action through the daily watering of the seedlings and their maintenance.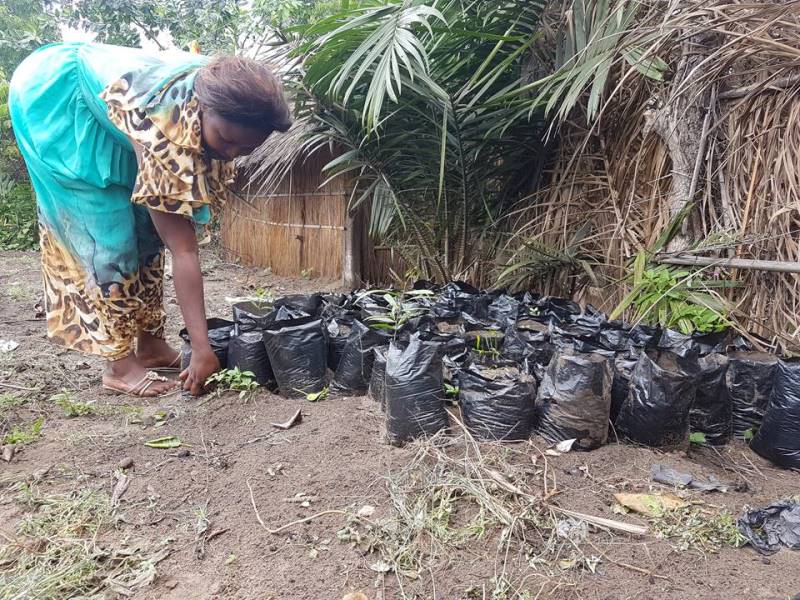 Illustration of the impact of the training at DNS Mbankana seen by Tito
I am Tito Ibia, teacher at Public Primary School 4 of Mbankana and trained as such by the Teachers' Training School DNS Mbankana from 2012 to 2014.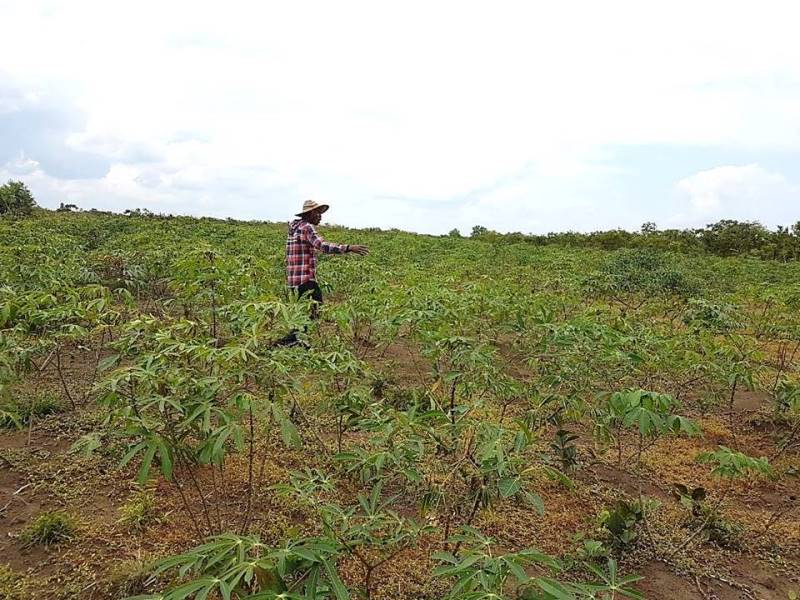 I teach my students using the spine method, a pedagogical practice that combines with the National curriculum, new elements that underlie different aspects of learning. The method consists of several processes thus grouping the pupils (gifted and less gifted) of the same classroom into duo (group of 2) or clubs in order to create an interaction that will reinforce the level of all the pupils and develop in those from the primary level the working together spirit.
This method allowed me to have a 100% success rate during the academic year 2016-2017, a first in the history of the Public Primary School 4 of Mbankana.
I also launched a one-hectare agroforestry project integrating cassava with acacia for both cassava tuber production and the fight against the effects of global warming through reforestation. This initiative inspired my fellow teachers who have chosen to join me.
Harvested cassava tubers are sold at low prices to village parents who resell them at higher prices to generate funds for the payment of their children's school fees.
The community development positive impact created by teachers trained at DNS Mbankana represents the contribution of HPP-Congo to the achievement of the Sustainable Development Goals (SDGs):