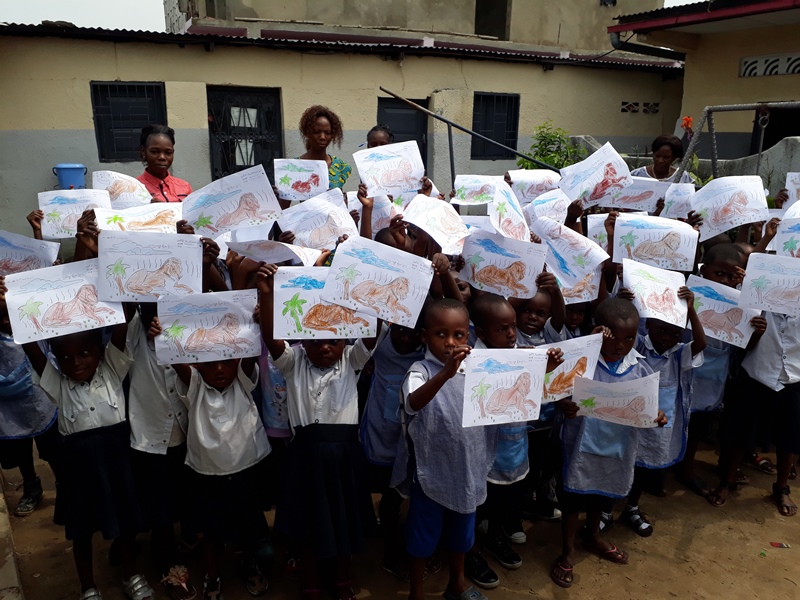 World Coloring Day has been in existence since May 6, 2008. This year, children of the Child Aid Camp Luka Kindergarten celebrated it under the theme of "peaceful coexistence among all living beings". The children have colored an environment including animals and plants.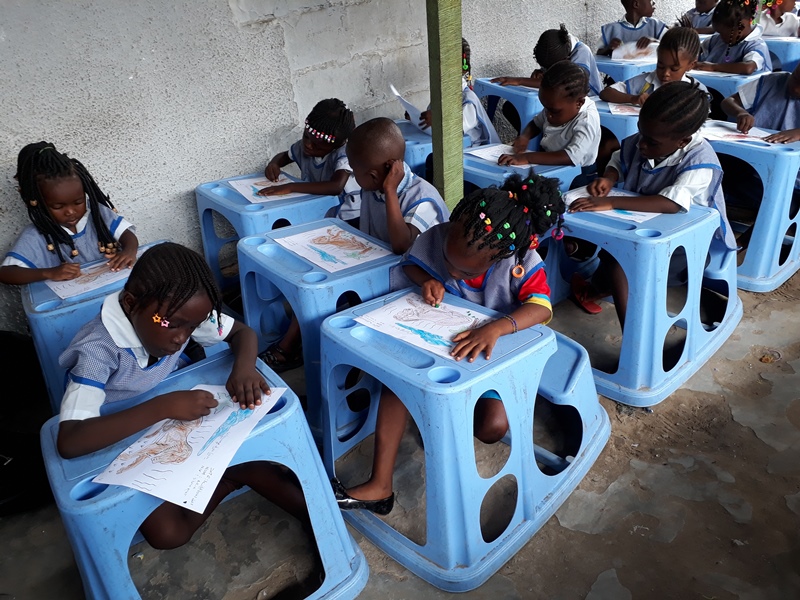 What a beautiful day for coloring it was simply because it has brought joy and color to the lives of children.
Note that children naturally love to color because this activity provides them a lot in their development. The advantages of coloring for the development of children are of 5 natures: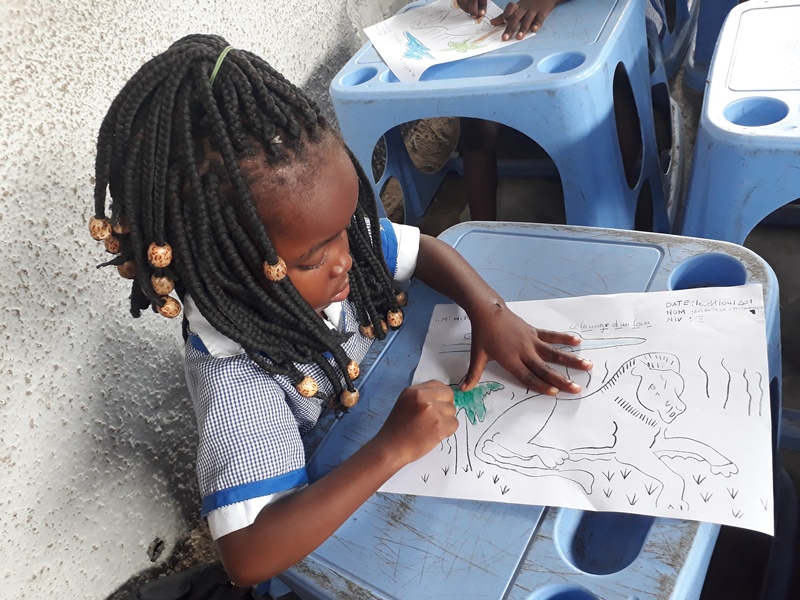 1. Coloring allows the psychomotor development on the frame of the spatial organization and the fine motricity thus of the pre-writing;
2. Coloring can be used to learn colors and color combinations. It allows to experiment with colors and, thus, to develop the scientific spirit;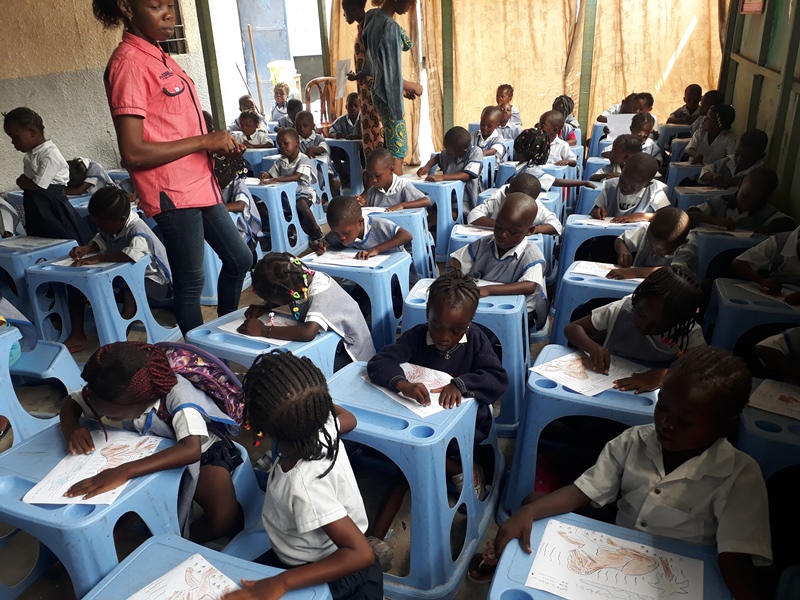 3. This activity also increases the child's creativity and self-esteem. Drawing allows you to express your emotions and put your imaginary colors in color;
4. Coloring helps to create links between adults and children. It is an easy activity to practice as a family because it does not require much equipment or structure. While everyone is coloring, they discuss and exchange so much about their drawings as about themselves;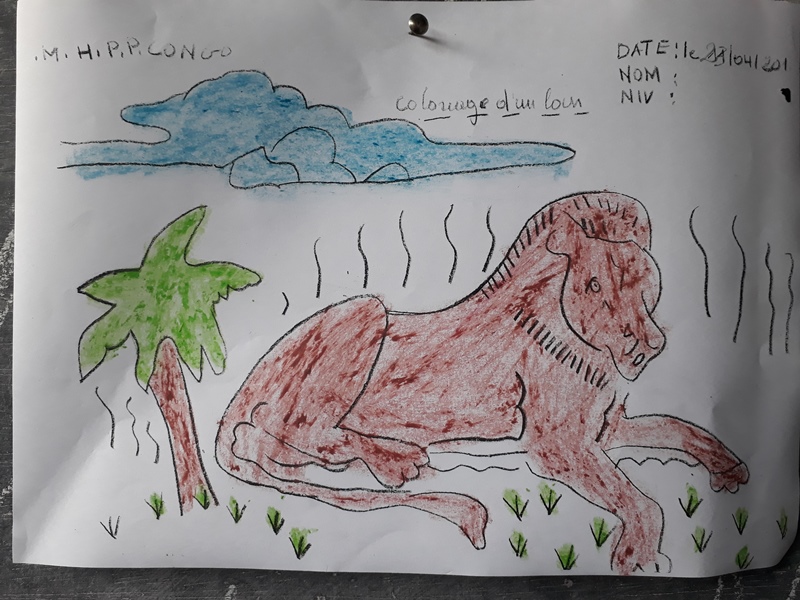 5. Finally, coloring allows relaxation and reflection.
The positive impacts of the activities implemented by HPP-Congo in nursery schools contribute to the achievement of the Sustainable Development Goals:
and